www.artiesart.com
The OCTOBER/NOVEMBER 2019 edition of 'Living' magazine is out now. See MY cartoon 'The Fowpars' on page 52 - find out how the family LEND HEDGEHOGS A HELPING HAND TO FIND A COSY PLACE TO HIBERNATE FOR THE WINTER. YOU TOO CAN BUILD A HEDGEHOG HOTEL !
If you like to try one in your garden, here's some ideas:
____________________________________________________
March 2019 - fellow author Philomena Digings has published the second novel in a trilogy. The first book is called 'Wild Waves & Dragon's Song' and the new one is 'Planting Footsteps in the Sea'.
Available on Amazon in paperback and Kindle formats.
https://www.amazon.co.uk/s?k=Philomena+Digings&i=stripbooks&ref=nb_sb_noss
__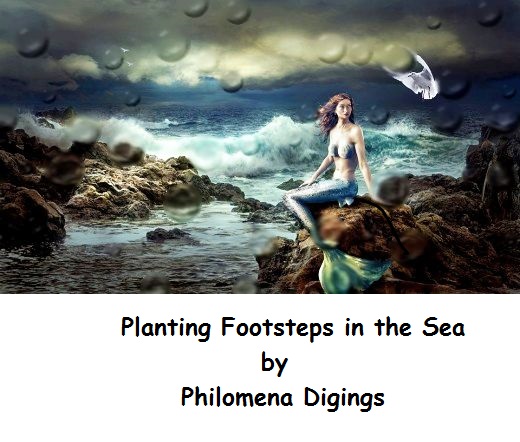 __________________________________________________
May 2017 - Fellow writer Philomena Digings has just published her new novel 'The Centre Cannot Hold'. It's a story set in the 1970s. It's available from Amazon in paperback or Kindle formats.
Philomena says:
" In respect of this novel, I was a student in 1974, so the highly charged political atmosphere of the time was an integral part of my being. To bring that era back to life, has been an emotional and intellectual journey. I find it uncanny that many of the issues and events I have portrayed here, still hang over us like ghostly shadows from the past. "
https://www.amazon.co.uk/Centre-Cannot-Hold-Philomena-Digings-ebook/dp/B0716LW5F6/ref=sr_1_1?s=books&ie=UTF8&qid=1494157702&sr=1-1&keywords=philomena+digings
________________________________________________________________
August 2016 - I now have 2 paintings and 1 digital photograph available for sale through The Art Gallery based in Tetbury, Gloucestershire, UK:
https://www.artgallery.co.uk/search/keyword.aspxkeyword=stig%20tomas
June 2016 - See a range of my art work in the Gallery in a variety of formats. You can buy that special present you've been searching for ! Just click on 'Society 6' for the link.
November 2015 - I am pleased to be linking with the new website of poet, Philomena May. http://www.poetryflypast.com Philomena has just published a collection of her poetry, entitled 'Conglomeration' .
Click on the book cover for a link to Amazon where the book is available in both paperback and Kindle formats.
-------------------------------------------------
August 2015 - Charroux Literary Festival was held on 27, 28, 29th August 2015 in the medieval town of Charroux in the Poitou-Charentes region of South West France. A very successful event. I read an extract from my novel, 'Indirect Hit' at the 'Open Mic' evening. There were readings in both English and French, as well as live music.
Click on the book cover for a link to Amazon where the book is available for sale in both paperback and Kindle formats.
---------------------------------------------------------------

https://www.facebook.com/verteuilverse
Showcasing writers and poets in the South West of France.
https://www.facebook.com/events/630666047035942/